Digital Marketing Manager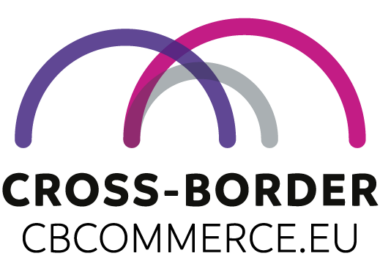 Jouw rol
Allround Marketeer
Voltijd
Medior, Senior
Wat we bieden
Opleidingen en training
Flexibele werktijden
Laptop
Lunch / kantine
Over ons
Start-up
6 Medewerkers
Jouw rol
Allround Marketeer
Voltijd
Medior, Senior
Wat we bieden
Opleidingen en training
Flexibele werktijden
Laptop
Lunch / kantine
Over ons
Start-up
6 Medewerkers
Strengthened by the pandemic, Cross-Border e-commerce market is booming. To support this fast growth, we strengthen our team with a new position: Digital Marketing Manager. You will be the marketing face of the company and will create an effective EU marketing strategy. You will develop, implement, track and optimize digital marketing campaigns across all digital channels, in various European regions for different members and partners target groups. You work closely with the Founder of Cross-Border Commerce Europe, the Event & Community Manager as well as the Digital Media Manager.
Jouw rol
Develop an ambitious European online marketing growth strategy focusing on members and partners satisfaction
Plan and execute all digital marketing campaigns, including database marketing, email and display advertising campaigns
Measure and report performance of all digital marketing campaigns, and assess against goals (ROI and KPIs)
Identify trends and insights, and optimize spend and performance based on the insights
Utilize strong ability to evaluate end-to-end customer experience across multiple channels and customer touch points
Design digital and print materials for marketing, research and event purposes
---
Jouw profiel
You live and breathe online marketing. You master digital marketing with a proven national or international B2B e-commerce track record enabling you to leverage this European challenge.
2-5 years of relevant experience in digital marketing, B2B is a plus
Proven working experience leading and managing email campaigning, marketing databases and display advertising campaigns as well as SEO/SEA
Highly creative with experience in identifying target audiences and devising digital campaigns that engage, inform and motivate
Solid knowledge of email campaigning with Mailchimp or similar tools
Experience in optimizing landing pages and user funnels
Solid knowledge of Google Analytics
Proficiency in CRM systems, Teamleader is a plus
Advanced knowledge of Adobe Creative Cloud. Photoshop, Indesign and Illustrator are a must
Experience in setting up and optimizing Google Adwords campaigns
Working knowledge of WordPress, HTML and CSS development
Up-to-date with the latest trends and best practices in online marketing measurement
Fluent command of English is required, French and Dutch is a plus
You are a proactive candidate
You hold a Bachelor or Master in digital marketing or relevant field
In deze baan vind je:
Specialisme
& Creativiteit
& Diepgang
& Structuur
Wat we bieden
CBCommerce offers an interesting and attractive package in line with your profile. You will have the unique opportunity to work in a fast-growing start-up. Boosting and shaping the future of EU Cross-Border Commerce. You will build a strong European marketing team.
---
Over ons
Cross-Border Commerce Europe is the EU Retail business accelerator providing valuable information and partner connections for companies that want to start or scale their cross-border e-trading within, from and to Europe. This positioning is unique on the EU market.
Cross-Border Commerce Europe, CBCommerce.eu, has become the recognised publishing, research and event group on EU Commerce business intelligence.
This fast growing knowledge and network platform boosts the International C-Level Retail executives' community from 9000+ companies.
Onze locatie
Arnaud Fraiteurlaan Elsene