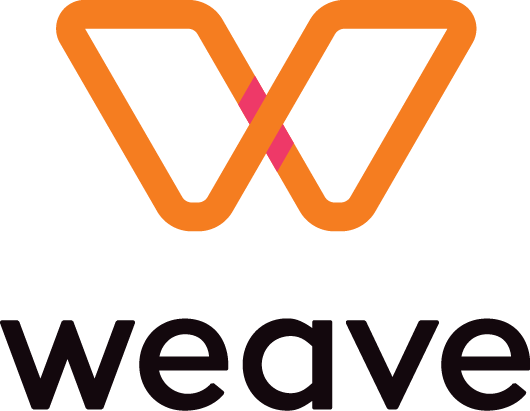 Wat we bieden
Laat meer zien
Laat minder zien
Wat we bieden
Laat meer zien
Laat minder zien
Do you like developing software with new technologies such as Golang, Typescript, Node.js, Docker, Istio, Kubernetes and GraphQL? Do you enjoy working with your team of other passionate developers on innovative concepts that have a real impact on society?
Jouw rol
As a developer you are involved with innovative technologies. Each project is unique, ranging from developing a carsharing platform to building a new energy supplier. This gives you the opportunity to develop yourself within various disciplines, environments and projects. We like to move forward and work in short, fast sprints. You keep close contact with the (internal) client and communicate clearly about progress and improvements during the process.


Full of energy!

Weave has an informal working atmosphere. You work together with young, driven and ambitious colleagues. As a talent you get all the freedom and support to develop yourself and we offer an open and innovative culture with plenty of room for own initiative. We enthuse each other, challenge each other and love people who step forward.
Great place to work 
We offer you a great workplace in the center of Rotterdam, with beautiful glass meeting rooms, standing desks, fresh coffee and oxygen-breathing plants. You will be working in a large open space where you and colleagues have the opportunity to discuss a lot, sit together or separately in silence. In the middle is a lunch room / bar where you and your project team can hold an informal meeting or grab a cool drink. The workday will be over before you realise it even started!
Since teamwork is of the essence, we would like to see you at least once a week in our office to meet the team face to face. We can discuss working from home for another days when you would prefer that, including a budget to get yourself an awesome setup.
---
Jouw profiel
First and foremost: you love software development as much as we do! You show initiative and dare to take action. You are creative in coming up with new solutions. You also have excellent communication and strong analytical skills. You are also result-oriented and able to guarantee quality. Our strength is teamwork, so you like teamwork.
If you have completed a relevant university master's degree or a bachelor's degree with at least 2 years of relevant work experience, that is a big plus.
It is nice if you have experience with Javascript frameworks such as: Polymer, Redux, React or Angular; back-end programming languages such as Go or Node.js; Kubernetes and microservices. Do you have good demonstrable work experience in PHP, Python or another programming language but would you like to switch to Golang, Node.js and Typescript? Then we would also like to get in touch with you!
In deze baan vind je:
Creativiteit
& Diepgang
& Energie
Wat we bieden
To start with: a competitive salary, 24 holidays, 8% holiday allowance, 4% pension allowance, travel allowance and the option to participate in our employee participation plan. In addition, you will receive a Macbook Pro for carrying out your work, a personal development budget and we have a joint lunch with the team every working day and we organise great team activities, drinks and... our legendary annual skiing trip!
Does this vacancy of full stack developer at Weave sound like your ideal workplace? Then apply quickly via this page. We can't wait to hear from you!
---
Over ons
We are Weave, the fastest growing software company of 2019 in the Netherlands according to the Dutch Financial Times and our growth still continues! Technology with a real impact on people is great. We develop this innovative software with our team of approximately 20 passionate developers for innovative start-ups, large government organisations and many of our own projects.
Onze locatie
Goudsesingel 78
Rotterdam