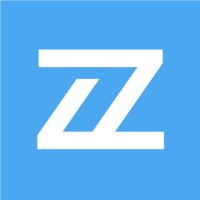 Jouw rol
Java Software Engineer
Senior
Voltijd
Wat we bieden
Opleidingen en training
Flexibele werktijden
Laptop
Jouw rol
Java Software Engineer
Senior
Voltijd
Wat we bieden
Opleidingen en training
Flexibele werktijden
Laptop
We are growing
As a leading SaaS company, we are strengthening and expanding our development team. Do you like to work in a team with bright and talented people? Are you creative in solving complex problems, with modern and innovative technologies? Can you bring your colleagues to a higher level? Are you ready to be challenged, and challenge us? If so, we want to get in touch with you.
Jouw rol
Our software platform is used by large, global organizations, like Intel, Schaeffler Technologies, Shell, Emirates, Dutch Tax Authority and the British Ministry of Defense. They use our software to make better and faster change decisions. This is of essential importance in a world that requires continuous change. What we do in BiZZdesign matters and has global impact.  
Some dynamics of the environment our platform operates in:
High level of complexity; multi-dimensional models
Lots of data, many users
Graph exploration and analysis
Advanced analytics and data visualizations
Global (SaaS) usage; security, access control
AI driven insights; decision support
User journeys; business friendly UX
As a Senior Software Engineer, you operate in one of our development teams. You are leading by example for your junior and medior colleagues, and challenge your senior/ tech lead colleagues. You may have the ambition to move into a tech lead role in the (near) future; as a fast-growing company, BiZZdesign provides opportunities for growth.
---
Jouw profiel
At BiZZdesign we have a broad code-stack. We select the best technologies, to solve the challenges at hand. Core technologies include:  
Java (play framework), Typescript (Angular), C# 
PostgreSQL, MSsql, Graph databases 
Elastic, Kibana, D3, AI/ML technologies 
Jira, Slack, Github, Circleci 
C++ 
AWS, Kubernetes 
 Your talents:
an experienced Engineer with strong sense of ownership; 
a Bachelor's or Master's degree or multiple years of relevant experience;
knowledge on (a selection of) the above technologies, eagerness to learn more; 
over 5 years of experience as Backend/ Fullstack Java software developer; 
a smart, analytical and hands-on problem-solver, challenging the status quo; 
a team player, with a positive attitude, who brings the team to a higher level; 
ability to work with / think like a UX designer, ensuring user-centricity in our product;
experience with a high level of complexity, and ability to strengthen our software strategy and architecture (future fit); 
proficient in the English language;
and we expect you to live in (or move to) the Netherlands, capable and willing to regularly work with your team in our Enschede office (combined with flexible work from home).
In deze baan vind je:
Specialisme
& Diepgang
& Energie
Wat we bieden
People that work for us, want to work for us. They like the continuous technical challenge, the smart and passionate colleagues, and the exciting journey BiZZdesign is on while we expand globally. So, the core of our offer is about being part of this journey: the challenge and fun. Your passion and hard work will be rewarded with a good package, flexible work hours and a lot of opportunities for training and education. A high end laptop is also part of the deal.
---
Over ons
Leader in the Gartner Magic Quadrant for Enterprise Architecture, BiZZdesign is a privately held full-service software company. Through our HoriZZon software platform, domain expertise and customer success focus, BiZZdesign enables organizations successfully navigate digital and strategic transformation and bring transparency and control to increasingly complex enterprise ecosystems.
Founded in 2000 in the Netherlands as the commercial spin-off of an R&D institute closely connected to Twente University, BiZZdesign has built an impressive international presence across North America and EMEA. For additional info please check: www.bizzdesign.com
Onze locatie
Capitool 15 Enschede