Medior & Senior Linux / Open Source engineer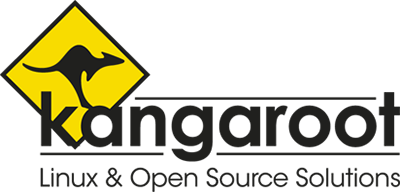 Open Source, tailored for you
At Kangaroot, we combine the services of expert solutions engineers with the benefits of Open Source technologies. Our expertise spans across all key areas of Open Source software development of complete, integrated solutions.
Jouw rol
You will be responsible for designing, implementing & supporting Open Source based infrastructure solutions for our customers in the Benelux. We believe in personal development and give our engineers the chance to develop themselves, get certified and stay ahead in an atmosphere where innovation, customer focus and a flat company structure are key.
---
Jouw profiel
A degree is a plus but not mandatory, your knowledge and passion about Linux and Open Source are as important. You know how to use your broad IT knowledge in a business environment and you are specialised in a particular technology, distribution or application, or you want to specialise.
You have profound knowledge of one or more Linux distributions: Red Hat Enterprise, CentOS, SUSE, Ubuntu, Debian, Kubernetes, Prometheus, .... 
A certification (LPI, RHCE, CLP,...) is a plus. 
Experience with AWS, Azure or Google Cloud is a plus.
Experience in one or more of the following technologies is a plus: OpenStack, KVM, Chef, Ansible, MySQL/MariaDB, Puppet, PostgreSQL, MongoDB, Zimbra, Zabbix, Nagios, Tomcat/JBoss, OpenShift, Docker.
You have a deep understanding of Networking, Operating Systems and Applications.
You analyse and troubleshoot severe technical problems and can pinpoint design flaws or other issues.
You are fluent in at least two out of these three languages: Dutch, English or French.
Customer service skills: you always put the customer first. Your goal is a solution that works.
Communication skills: you make sure that your advice & documentation for customers and colleagues is accurate & understandable.
In deze baan vind je:
Specialisme
& Creativiteit
& Diepgang
& Structuur
& Sociale contacten
& Zelfstandigheid
Wat we bieden
Working with the latest and greatest in open source technology.
The opportunity to get trained, specialised and certified.
Integration in a team of highly skilled experts.
A team of colleagues that not only help our customers, but as important, help each other out.
Working in the great atmosphere of a dynamic, fast growing company.
Challenging and cutting edge projects for national and international customers.
A competitive salary with extralegal benefits. 
A company car and fuel card. 
---
Over ons
Since 2000, Kangaroot designs, implements, maintains & supports IT infrastructures based on Linux & Open Source software.
Innovation & creativity are key when Kangaroot starts searching for that perfect solution for your IT-infrastructure. Our certified engineers help you increase business agility & continuity. On top of that, organisations lower their IT capital costs & operational expenses.
Onze locatie