Google Cloud Data Architect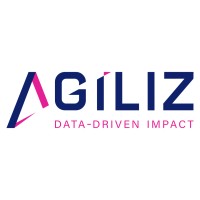 Following the Datasight vision and methodology, you will be leading the clients on different cloud & BI aspects. You will be responsible to deliver high quality, end-to-end cloud data solutions. As a key advisor, you are responsible from requirement definition to architecting and implementing a cloud strategy at your client.
Jouw rol
We are currently looking for a Google cloud Data Architect, who will join us in order to deliver high quality, end-to-end cloud data solutions. 
You are motivated to become the expert on Google Cloud Platform
You have experience as a Data Architect
You can implement and oversee Data Warehousing and ETL infrastructure
You ensure data quality and completeness of event logging across an enterprise codebase
You define and establish processes to maintain the integrity of data within our data pipelines and data warehouse
You want to be part of a new team championing a data-driven culture
You want to continue immersing yourself in new technologies and solutions
You are willing to take on challenges and multiple tasks at a project in a proactive manner
You have excellent End-User/Business Interaction and Presentation Skills
Strong stakeholder management skills and ability to negotiate and influence executive level for decision making with clarity, patience, and empathy
You are profound in English and speak Dutch or French
---
Jouw profiel
• Google Cloud Platform or Azure/AWS
• Architecting the entire data ecosystem with flows and dependencies across numerous internal systems and new cloud applications
• Automation of builds, deployments, testing and configuration
• Network design patterns
• Software engineering with expertise preferably in Python
• Docker, Apache Airflow/Beam
• Linux environments
In deze baan vind je:
Specialisme
& Creativiteit
& Diepgang
Wat we bieden
Do you want to join DataSight? Then you opt for an innovative environment, where entrepreneurship is greatly encouraged. You can also count on:
Excellent working conditions and benefits
An informal organization, part of the Cronos Group, with its own culture
Many interesting and challenging projects, where you will have the opportunity to work with some of the most dynamic companies in the world
A team that likes to help, supplement and strengthen each other
Plenty of space and opportunities to develop
Help to steer your career in the desired direction
---
Over ons
DataSight is a leading professional services company, providing business intelligence services and solutions across various industries. We combine extensive knowledge and unmatched experience to guide our clients to improve their performance and to be ahead of the competition. If your passion for innovation is your driving factor, then DataSight will be the perfect fit for you! 
Onze locatie
Pedro de Medinalaan 81
Amsterdam