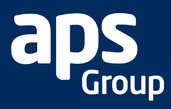 APS Group is looking for a pragmatic Cloud Engineer to join their team!
Jouw rol
The DevOps / Platform Engineer will be part of an agile team and must be adaptable, building and working on a diverse array of products and systems using a variety of technologies in a time-pressured environment.
You will perform a variety of technical tasks including:
Designing, building, automating, documenting, configuring, securing and monitoring of the Platform on which the APS application stack will reside.
Technical discussions and observations working alongside other disciplines within the business.
Integration of systems, including third-party ones into the Platform
The working week is based on 40 hours across a varied shift pattern.
Key Responsibilities
Facilitation of Development and Operations (Tech Services) to work faster by building only necessary features, better by having shorter feedback loops to ensure higher quality and more reliably by designing and implementing robust solutions as part of our platform.
Management and automation of the following provided standardised features on top of the platform: Continuous Integration, Continuous (Automated) Testing (This can be considered part of CI), Continuous Delivery/Deployment, Continuous Security, Infrastructure (including provisioning of Infrastructure as Code), Hardware (virtual and configuration/support for physical), software, network, storage, etc, Continuous Monitoring (& associated feedback loops), Backups, Disaster Recovery solution(s)
Writing specifications and documentation
Cross team / business communication
Continuous Assessments - Feedback and Monitoring of the platform, systems built upon it and analysis of this to mark areas for improvement allowing for moving faster.
Working with / integrating with other services and platforms.
Investigation and analysis into new solutions, tools and processes to determine feasibility / fitment within the platform.
Guidance on / working with best practices and industry standards, in order to improve quality.
Removing non-application specific concerns from application developers: Security (SSO), VCS, CI/CD, Automated Testing, Provisioning of required infrastructure, storage, etc for deployments, Deployment methodology, Domains (SSL/TLS, etc), Monitoring
Continual improvement (self and team) via ensuring constant research & training in newer technology
---
Jouw profiel
College or University degree in Computer Science or a related discipline or commercial experience within a similar role
Self-motivated, able to work proficiently both independently and in a team environment
Professional attitude towards our customers and colleagues
Independent, confident and at ease in a dynamic organisation
Good sense of humour, innovative and a wide interest in new technologies.
Essential Skills / Experience
Automation tooling experience
Infrastructure as Code
Configuration Management
Pipelines
Programming / scripting skills
Knowledge of software development processes
Knowledge of infrastructure / networking
Knowledge of cloud platforms - core focus on AWS but others are beneficial.
Knowledge of database systems
Knowledge of (basic) information security & security standards (NIST, ISO27001, CVE)
Communication and interpersonal skills
Analytic / problem solving skills
Background and interest in technology
Desire to strive for improvement following the Kaizen approach
Desired Skills
Server configuration/administration
VCS (preferably git)
Knowledge of orchestration engines (Kubernetes, Nomad, etc)
Knowledge of automated secrets-management.
Knowledge of automated testing methodologies and tools
Essential Personal Skills
Desire to learn new technologies / methodologies
Problem solving skills
Passion for IT technologies
Team Player
Hardworking
Excellent writing skills
Proactive
Reliable/Punctual
Time management/prioritisation skills
Self-Motivated
Attention to detail
Ability to work under pressure
In deze baan vind je:
Specialisme
& Diepgang
& Invloed
Wat we bieden
APS Group offers a competitive salary;
You will enjoy an innovative working environment working on complex projects for international corporate customers;
Working at APS means being part of a motivated team with enthusiastic, smart and ambitious colleagues; 
At APS Group you will always work on complete projects from start to the latest bug fixes to deliver a perfect solution; 
You are not just a small 'cog in the wheel', you will always work in-house and we do not outsource our employees to our customers; 
There is plenty of opportunity for career development in this dynamic, fast-growing organisation.
---
Over ons
APS Group is an international marketing communications company that brings brands to life across every channel, in every market, all with a local touch. We 'make more possible'by streamlining marketing and communication activities, improving processes and delivering cost savings through our creative approach, technology, sourcing skills and local insight. We have over 600 employees across 21 sites worldwide and work with customers in a range of markets including retail, financial services, travel, automotive, healthcare, leisure, pharmaceutical and the public sector.
Using the latest web technologies you'll build high-quality solutions as part of our Marketing Operations Suite. You know that 'simple' isn't 'boring' and you enjoy making complex tasks easy for end-users. The challenge lies in combining different technologies in a smart way: Java, Spring, Hibernate, Alfresco, XML, HTML, Javascript and CSS.
Team Working
You will work with other skilled team members on Web Services, APIs and Open Standards. You will also have the opportunity to develop and enhance your knowldege. In our agile team there is enough room to learn and develop your skills.
Onze locatie
Dillenburgstraat 5E
Eindhoven