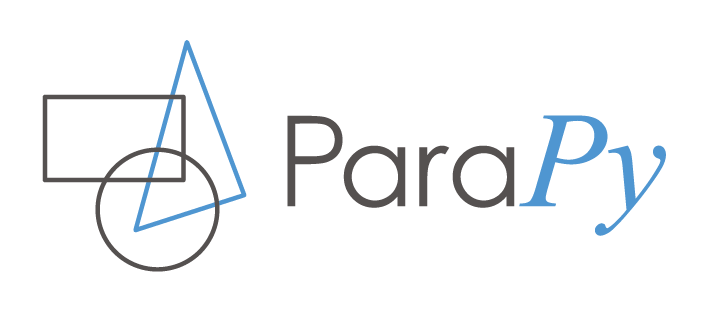 At ParaPy we believe that the future engineer creates smart software applications that automate routine work, freeing up time to explore more design ideas, optimize and innovate. We are developing a software platform that enables engineers to create, integrate and deploy such applications without needing a degree in Computer Science. Engineers use our signature Knowledge-Based Engineering language to capture design intent and various automation toolboxes to accelerate time-consuming human-computer interactions like 3D modelling, simulation, and pre- / post-processing thereof. ParaPy is used nowadays to radically accelerate design processes for a vast range of products like aircraft, ships, offshore structures, factories, and buildings.
Do you want to grow with us and help our customers accelerate their design process by a factor of 100? Apply for a job and join our team to develop the most awesome and state-of-the-art software platform for engineers out there!

About ParaPy
ParaPy develops an application development platform that enables rapid development and delivery of applications that automate engineering design processes. By means of our solution, our customers can deliver custom desktop or cloud applications much quicker and with greater ease than with the traditional approach of ad-hoc connecting a patchwork of traditional design and analysis software. Engineers use our signature Knowledge-Based Engineering language and automation toolboxes to capture rules and knowledge and automate repetitive work. Time waste resulting from time-consuming human-computer interactions like 3D Modelling and simulation as well as pre- and post-processing are made obsolete, generating considerable time and financial savings, while creating more room for design optimization. 
The team is a mix of software developers and engineers dedicated to helping the industry, designing new products faster and enabling product optimization. The company is founded in 2016 and located in the prestigious YES! Delft tech incubator in Delft. 
Clients approach ParaPy for software licenses, technical advice, training and application development support. 

Working at ParaPy
Getting started at ParaPy? Then you become part of a young and ambitious team of 11 employees. Together with this team you develop the most amazing and ultramodern software platform around.
What's in it for you
• Work in a highly talented team and in an open learning environment
• Work inside the energizing atmosphere of YES!Delft; Europe's leading tech incubator
• Flat organization that ensures quick decision-making and plenty of room for personal input
• Be exposed to a range of exciting frontend and backend technologies from which you can learn
• Engage with leading customers in a variety of high-tech industries such as GKN Fokker (aerospace), Aker Solutions (energy) and Royal HaskoningDHV (AEC)
Company benefits
• A good salary and the opportunity to grow with the company
• Time and budget for personal development and freedom to try out new technologies
• Opportunity to work from home and flexible working hours, also after Covid-19
• Pension compensation that provides flexibility
• Tech talks and demos
• Frequent team activities