International Project Manager Digitization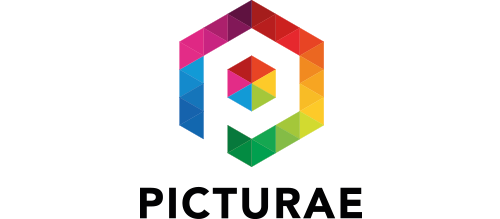 Wat we bieden
Laat meer zien
Laat minder zien
Over ons
Agency, MKB, Tech, Overige
Wat we bieden
Laat meer zien
Laat minder zien
Over ons
Agency, MKB, Tech, Overige
We are looking for an International Project Manager for our projects abroad, that are coordinated and supported from our headquarters in the Netherlands. 
Jouw rol
Your responsibility is to prepare, set up and execute high tech digization projects. The focus for 2022 – 2023 are several large scale digizitation projects on-site in Berlin, Germany. 
Tasks
• Assessing customer requests and advising the client and sales team on the best project approach
• Establishing structural communications with clients, both in kick-off phase and during the run of the project, acting as the first point of contact for the client
• Making a long-term planning as well as day-to-day schedule, incorporating financial and logistical aspects
• Aligning daily schedule with operational project team members and partner organizations like temporary employment agencies and transportation companies
• Monitoring progress, budget, production KPI's and taking necessary course of action to achieve both, while keeping the Dutch HQ informed of this
• Optimize project workflow and implementing practical solutions in order to improve throughput and/or productivity
• Taking care of periodical reports, good financial administration and invoicing. 
• Managing complex field of internal and external stakeholders on client side as well as at the HQ in the Netherlands
• Selecting, contracting and managing external suppliers for the implementation of the project.
• Supervising and coaching an international project team, consisting of (senior) scan operators, technical project leader, HR and IT.
• Frequent travel (individually or as part of the project team) to project sites (50% on annual base). 
• The project manager reports to the Digizitation Director
---
Jouw profiel
• Result-oriented, hands-on approach
• Self-starting professional
• Team player, ability to liaise with various internal disciplines (IT, Purchasing, Engineering, Administration)
• Ability to motivate operational team members 
• Problem-solving and planning skills
• Communication and stakeholder management skills
• Ability to structure operational processes
• Ability to balance practical and strategic aspects
• Internationally oriented
• Representative nature
Required experience
• Minimum 3-5 year work experience in an international project management and/or production management role
• Academic/higher education professional and intellectual ability 
• Experience with managing complex logistical solutions is a pro
• Photographical/technical background is a pro
• Strong analytical and problem-solving skills
• Being able to take initiative and decisions and daring to do so.
• Excellent Dutch and English communication and written skills are mandatory, German is a pro
• Willing and able to travel frequently to project sites (50% on annual base). 
---
Wat we bieden
Picturae offers you a very challenging job within a nice team. We have an informal, personal working atmosphere and there are plenty possibilities for personal growth. We also offer employment conditions in line with market standards:
• a competitive salary 
• 25 (+2 bonus) days of holiday
• travel allowance and the opportunity to see a bit of the world
• extensive training and development opportunities
• (Dutch) Annual Museum Card
• company car
• telephone allowance
• laptop/computer 
Our appreciation is also reflected in the small daily things. Every month we enjoy a Friday afternoon drink. We also have fun staff activities such as a BBQ, organized by our enthusiastic party committee, and we organize knowledge sessions to keep each other informed of what we are doing.
---
Over ons
Working at Picturae means working for interesting international clients (e.g. Germany, United States, Belgium, Scandinavia, the United Kingdom and Australia) and contributing to the digitization and online preservation of unique scientific and historical collections. This applies to books, photos, maps and documents, but also to entomology and herbarium collections. We do this at the highest level imaginable, with clients such as the City Archive Amsterdam, the Smithsonian Institution, Harvard University, Naturalis, Heineken and heritage institutions in the Netherlands and abroad. Using the latest technology and rapid capture digitization systems, we ensure that often centuries-old objects and documents become digitally available to the general public and scientists. Picturae is known for its innovative software and hardware solutions, developed in-house, and is a worldwide leader in its field. 
Our specialist team of photographers, software engineers and collection experts build custom digitization studios to work with these unique collections at our headquarter in Heerhugowaard (NL) or at on-site locations of our clients in The Netherlands or abroad.
Onze locatie
J. Duikerweg 14
Heerhugowaard